Contact US

Our Yorkies are available for viewing by appointment only. Please contact us to schedule an appointment.

If you wish to have additional photo's e-mailed please send us a message with the puppy you are interested in.

Or if you prefer you can also call us at:

Home    916-560-8603

Cell       650-888-4539




Thanks for visiting!

Hope to see you again soon!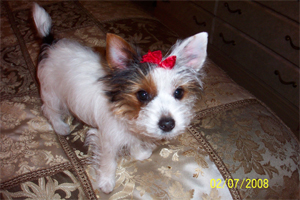 You can also send us comments through this form:

Name:

Email:

Comments:

Copyright 2009 Bortolin Little Angels: Yorkie Puppies for Sale. All Rights Reserved.